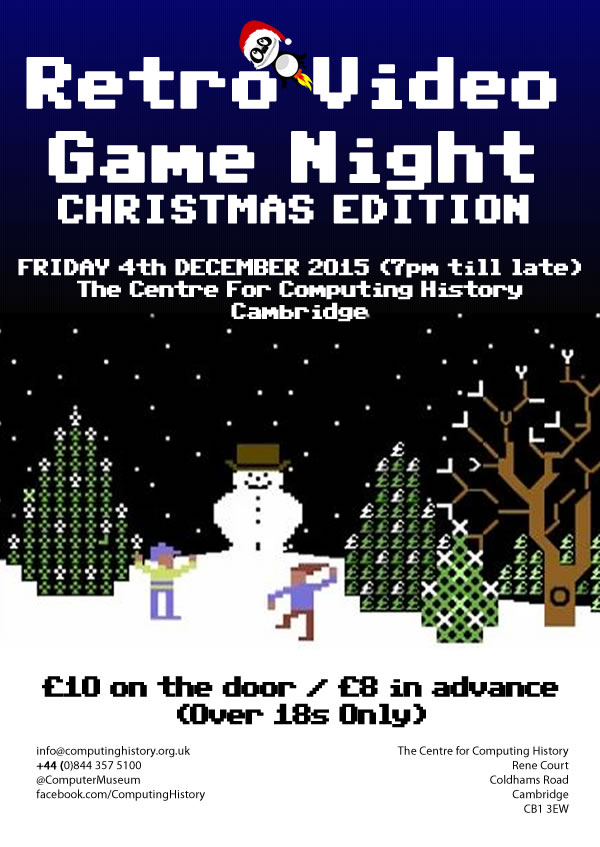 Tickets are now on sale for the Retro Video Game night Christmas Edition, this is the biggest one of the year so make sure you're there!
There's going to a whole load seasonal themed game of the retro variety for you to play, you can bring your own booze and there's even a burger van parked outside in case you get hungry.
As is the tradition you can also win the shirt off the Games Master's back in his last tournament of 2015.
Tickets
http://www.computinghistory.org.uk/det/39641/Retro-Video-Game-Night-(Christmas-Edition)-Friday-4th-December-2015